About Us - Leadership Learning
Unique: We are a small unique company offering something radically different in terms of leadership learning and development. Operating since 2007 we have delivered many programmes and events to small businesses and several global companies at board and senior executive level. We illustrate a unique perspective on the business of leadership and decision-making that enables solutions with the best degree of certainty in today's unpredictable global business environment.
Leadership Model: We use a leadership training model which will provide any business with a process to enable its vision and strategy to be delivered and understood at all levels of the organisation. It is actioned in such a way that all employees are empowered to use their initiative to best advantage within clearly understood parameters.
Bespoke: Our programmes present solutions to management teams by correlating the outcomes of battle to today's client required solutions. Every programme is bespoke to client challenges.
Memorable: To really capture the imagination and cement the outcomes and learnings in the mind we prefer to deliver our programmes on historic battlefields but are very used to working in more conventional classrooms too. It's up to you how willing you are to try something different! The battlefield is the platform, not the purpose.
Why use battlefields for leadership training?
Your Competitors
There is no tougher place than a battlefield to enhance leadership quality.  In battle the risk is potentially absolute and, as in business, there is always someone thinking against you.
Pressure
Stress in battle is high therefore problems of leadership stand out in bold relief. Whilst battle is unique, the leadership challenges it exposes are not, and most mistakes are made whilst under pressure.
Time
The environment of combat is normally fast paced and unpredictable and decision makers invariably run out of that luxury called 'time'. With today's business environment increasingly relying upon the quality of data to deliver more accurate information which consolidates decisions, ultimately, success relies upon the speed of that decision making process.
Experiential Leadership Learning
This triggers intrigue, emotion, and innovation through wider and deeper thinking and on the very ground where the history is unveiled. Experiences are very memorable.
Leadership Model
The leadership model we encourage was used on the D-Day beaches and on other World War 1 & 2 battlefields we utilize. The model brings confidence and peace of mind and users seldom have to look over their shoulders.
The Battlefield
Our battlefield workshops and discussions provide that platform to enable the resolution of your identified specific challenges and to effect the bottom line.
Our Clients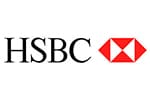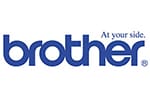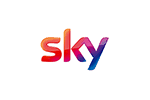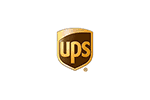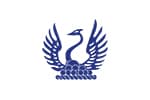 Client Testimonials
This approach is a fertile ground for management training. The battle of Waterloo and the events that preceded it proved to be incredibly rich in content and provided a marvellous set of occurrences around which multiple teachable moments could be constructed. These range across virtually all corporate issues: Leadership, Strategy Formation, Operational Excellence, Information and Intelligence, Communication, Decision Taking, HR and Focus.