Leadership Learning for Business Teams, Corporate Executives and Small Enterprises
The unique approach to leadership training and learning taken by Corporate Battlefields allows for a singular chance to train and build your team in the key aspects of leadership that are effective in today's business environment.
Our team provides both senior and intermediate-level managers with the tools they need to make decisions and to deliver as a result. Leadership is required in all sorts of enterprises, big and small, but it is something that is not natural to all executives and team leaders.
That is why leadership learning derived from the lessons of historic battlefields can be so beneficial. Read on if you want to empower your management teams in leadership development and why our business development training programme is like no other.
How Do Lessons from the Battlefield Transfer to the Boardroom?
At first glance, offering corporate leadership development through the medium of a historic battlefield may seem counter intuitive.
How can lessons from the Battle of Austerlitz or the Battle of Rorke's Drift, for example, help a sales team take more self-confident management decisions? Moreover, how could they empower management teams in healthcare, education or the public sector to show more leadership?
The answer is, of course, that the battlefield is perhaps the most pressurised and heightened situation where leadership decisions count most. For the combatant, it is a matter of life-and-death but the lessons about how decisions are made and who is empowered to make them in battle can be applied to the business world, too. This is why business strategy training makes sense from the point of view of historic battlefields.
Can History Really Teach My Team How to Run a Business In the Modern World?
It is a fair question. At Corporate Battlefields, we don't use history to provide leadership coaching. Rather, we use the context of the battlefield to explain key concepts like mission command that show you how leadership functions – and sometimes spectacularly fails – under the stress of combat.
Our mission is to bring these lessons to life, whether we deliver our programme in your office or on the site of a historic battle. Remember that we are not history teachers at Corporate Battlefields. Our leadership learning programmes merely utilise military history to allow for a better understanding of what leadership is and how it can be deployed successfully.
Leadership Skills Training for Every Sort of Organisation
Big corporations like Shell, HSBC and others make use of mission command systems of leadership to improve their performance. These approaches have been adopted because they have been proven to work in the fog of war. Your organisation, team or enterprise can learn from them, too, and take advantage of the benefits they bring.
We work with you to provide a bespoke business strategy course that uses the lessons of the battlefield chain of command as a launching point to open up discussion about your systems, where they work well and where they can be improved.
Contact Corporate Battlefields Today
Please feel free to contact us via email or phone us if you have any questions about our battlefield leadership training seminars and courses. We'll be happy to respond.
Our Clients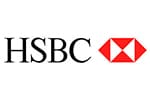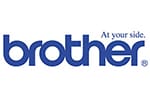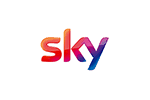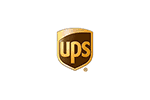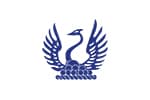 Client Testimonials
This approach is a fertile ground for management training. The battle of Waterloo and the events that preceded it proved to be incredibly rich in content and provided a marvellous set of occurrences around which multiple teachable moments could be constructed. These range across virtually all corporate issues: Leadership, Strategy Formation, Operational Excellence, Information and Intelligence, Communication, Decision Taking, HR and Focus.