Team Management Training Tailored to Your Business Goals
All teams go through change and develop according to the personnel in them. By investing in team building exercises, you can help to improve workplace efficiency and to get rid of those often petty issues that prevent better teamwork amongst individuals.
The lessons of military history and battlefield experience, in particular, can help modern corporations and businesses with their business goals by enabling employees to work much more effectively in their various teams. After all, few successful military engagements have ever been achieved where the team has not operated in the best interests of the whole enterprise.
At Corporate Battlefields, we provide a unique approach to team management training that goes far beyond the world of commerce and looks at what it truly is that makes teams click.
There are enormously valuable lessons that can be learned from the battlefields of the past where relatively lowly commanders have been empowered to run their teams as they see fit. What can modern businesses learn from such an approach?
The Mission Command Approach
From the beginning of the nineteenth century onwards, British, German and American military strategists started to alter their tactical approaches to battles. Rather than placing all decision-making in the hands of a few senior generals, more and more autonomy was given to lower ranking officers and even lance corporals as the idea took hold.
Whereas Napoléon had famously said that he favoured 'lucky' military commanders, his enemies decided to not invest in fortune but the good decision-making prowess of relatively lowly officers, known as the mission command approach. Any business leadership development programme which is focussed on team building should incorporate this lesson.
Teams work better when their leaders are empowered to take the moral courage needed to make day-to-day decisions. Of course, how the lessons of the battlefield transfer to the corporate world varies from business to business and sector to sector. That said, the majority of German enterprises of any size now utilise mission command to give their hierarchy greater autonomy within well-defined limits.
What Corporate Battlefields Can Do For Your Teams
As a part of a wider business development strategy, Corporate Battlefields can offer your teams the opportunity to learn from history and to get the leadership coaching they need.
Crucially, this is not learning about the 'right' or 'wrong' way to conduct a battle but a methodology that allows organisations to work out for themselves what works. Think of it as a powerful trigger mechanism for opening up discussions within your teams about how they can improve themselves.
Employee development programmes that include leadership learning techniques derived from military ideas will help your teams to deal with high-pressure situations, cope with competitor activities and, perhaps most emphatically of all, work in a more harmonious manner which leads to many business improvements.
Contact Corporate Battlefields Today
Whether you are seeking team management training in your office or at the site of a historic battlefield, our facilitators will tailor your team building course to meet the needs of your organisational structure. Feel free to contact us or read our brochure for more information.
Our Clients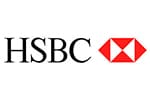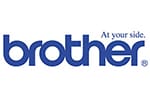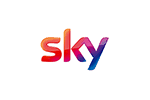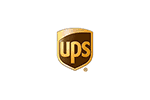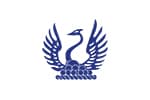 Client Testimonials
This approach is a fertile ground for management training. The battle of Waterloo and the events that preceded it proved to be incredibly rich in content and provided a marvellous set of occurrences around which multiple teachable moments could be constructed. These range across virtually all corporate issues: Leadership, Strategy Formation, Operational Excellence, Information and Intelligence, Communication, Decision Taking, HR and Focus.